| | |
| --- | --- |
| Subject name | Digital Marketing |
| Study | Master in Business Administration |
| ECTS | 3 |
| Four-month period | First module |
| Type of subject | Compulsory |
Presentation
Digital marketing is an exciting area of marketing practice. In this course, we will cover the what, why, where, to whom and how of major current online and digital marketing approaches. The course will cover the different areas of digital marketing, and so include the marketing mix elements from consumer behavior, digital products, technology aspects, innovation acceptance, online pricing, online distribution, online and digital communication. Success in digital marketing and advertising is based on linking traditional and on-line tools and, subsequently, developing an E-Marketing Plan in order to reinforce the general marketing approach of the firm.
We will put special focus on selected specific areas of E-marketing, as effective online presence, content creation and communication interactions as search engine marketing, social media channels and participation in audience interactions.
In addition to those specific topics, three key messages are woven throughout the course. First, establish habits for keeping up to date on emerging digital technologies, digital marketing tools and digital advertising relevant to business and to marketing. Second, rise to the challenge of developing strategy to guide tactics. Third, showing the profound digital marketing fundamentals analysis and KPI setting, aiming a proper and effective use of them to improve the ROI.
The course provides an in-depth look at marketing from the standpoint of analyzing online campaigns, as well as examining the interplay between emerging technologies and changing consumer behaviors. In this course, social marketing (inclusive of blogs, wikis, and social networks), new media technologies (mobile platforms, gaming), and online measurement and promotion tactics (SEO, advertising metrics) will be explored. A key objective of this course is to give students a comprehensive understanding of how to integrate online marketing and communication with traditional and offline forms of the same.
Program
Unit 1. Introduction to digital marketing
Introduction
Introduction to digital marketing
Is traditional marketing and media over?
Dimensions of online and digital marketing
Past, presence and future of digital marketing: trends and insights
Understanding consumer behaviour in digital environment
Master class

Unit 2. Strategic approach to electronic and digital marketing
Introduction
Marketing e-research: information system in digital marketing
Big data vs Smart data
Marketing e-Audit
Objectives and KPIs in the digital
Strategy and tactics
Master class

Unit 3. Marketing or content creation? Product e-marketing and e-Branding
Introduction
How marketers become content creators in digital environment
Content strategy
POE theory of digital channels
Web-design and user experience strategy
Key steps to consider when choosing web presence for a brand/organization: own webpage, mobile page, Facebook page, blog, blog page or else?
Get the basics of talking to web designers
Master class
Unit 4. Search Engine Marketing
Introduction
SEM, SEO, SEA triangle
Search engine optimization
Analysing a webpage performance
Search engine advertising
Understanding of key Google tools and strategic use
Master class

Unit 5. Consumer oriented digital advertising
Introduction
Display advertising
Adserving, targeting and monitoring digital advertisements
Audio-visual and E-mail advertising
Mobile advertising
Social media strategy
Social network advertising basics
Master class

Unit 6. Measuring the effectiveness of digital marketing activities & future of advertising
Introduction
Key performance indicators in e-marketing environment
Analytical tools, webanalytics
Optimization, direct response planning
Future for advertising agencies, Digital TV, Digital OOH…
Master class
Methodology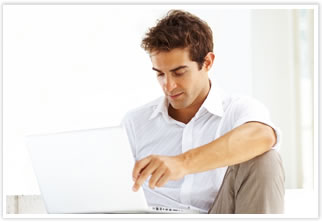 The different tasks and activities programmed during the semester have been developed with the goal of adapting the learning process to the different capabilities, necessities and interests of the students.

The activities included in the subject are:
Practical cases: will provide the student with actual business situations that will need to analyse and, after that, make decisions, evaluate the consequences and alternatives. They will allow acquiring intellectual skills to face sudden situations or to plan action programs adapted to a changing environment where there is no math logic.
Participation in events. During the course you will be participating in different events. Some of those events are attendance to online classes, forums, self-evaluation tests.
In the weekly program you can find the specific tasks you need to complete in this subject.

These activities are combined with the following aspects:
Personal Study
Tutoring. The tutoring class can be implemented through different tools and means. During the course of the subject, the teacher-tutor plans the individual tutoring on specific days for the resolution of academic-oriented doubts through "Consultation sessions". Supplementing these sessions, students have also available the "Ask your teacher" forum through which they can formulate questions and check the corresponding answers on general aspects of the subject. Due to the very nature of the media used, there are no fixed schedules for the students.
Mandatory on-site final exam
The hours dedicated to each activity are detailed as follows:
| | |
| --- | --- |
| Assignments | Hours |
| Assistance to virtual classes | 9,0 |
| Basic material study | 22,0 |
| Additional resources readings | 4,0 |
| Task and practice cases | 9,0 |
| Self-evaluation test | 18,0 |
| Individual and group tutoring | 18,0 |
| Collaborative work, forums, debates, etc. | 9,0 |
| Master's Dissertation work development | - |
| Final evaluation | - |
| Total | 90 |
You can personalize your study plan choosing the type of activity that best matches your profile. The tutor will advise you and help you elaborate your study plan. S/he will always be available to guide throughout the course..
Bibliography
Basic bibliography
The section Basic Bibliography is essential for the course. If any document (reading, article,…) is not available in the virtual classroom, you will have to find it by other means: UNIR bookshop, virtual library…
Unit 1
Unit 2
Unit3
Unit 4
Unit 5
Unit 6
* This work is protected by copyright and its reproduction and public communication, in the available modality, is authorized under the art. 32.4 of the Spanish Intellectual Property Law. It is forbidden its subsequent reproduction, distribution and public communication in any form or by any means, except one printed reproduction by each authorized user.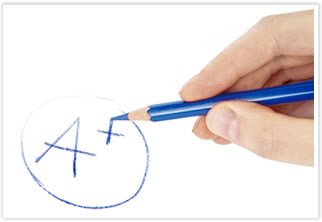 Evaluation and Assessment
The evaluation system is based on the following numerical chart:
| | | |
| --- | --- | --- |
| 0 - 4.9 | Suspenso (D) | (SS) |
| 5.0 - 6.9 | Aprobado (C) | (AP) |
| 7.0 - 8.9 | Notable (B) | (NT) |
| 9.0 - 10 | Sobresaliente (A) | (SB) |
The grade is made up of two components:
On-site final exam (60%). At the end of the semester, you need to assist a mandatory on-site final exam. You need to pass the final exam so the grade obtained from the assignments (continuous assessment) is summed up to the final grade of the subject.
Continuous assessment (40%): this type of assessment will be measured through the different assignments you need to complete during the course:
Active participation and involvement in forums, online classes.
Tasks. The completion of the different activities the students need to send through our virtual classroom such as research, critical thinking, practice cases.
Self-evaluation tests. At the end of each unit, students will find a short quiz which will help the students to check the knowledge acquired during the course.
Remember that you can check the points (value) of each assignment in the weekly program.
| | | |
| --- | --- | --- |
| Assessment method | Min. Score | Max. Score |
| Participation in forums, classes, etc. | 0% | 15% |
| Task, practice cases and activities | 0% | 15% |
| Additional readings | 0% | 10% |
| On-site final exam | 0% | 60% |
Bear in mind…
That if you decide to only take the final exam, you will need to have 5 points out of 6 to pass the subject. .
Professor
Melinda Ratkai
Education: Dr. Melinda Ratkai obtained her multiple disciplinary Phd in Management and Economics of SMEs from the Department of Economics and Statistics (responsible), Financial Economics, Accounting and Operations Management, Business and Marketing Management at the University of Huelva in 2014 (Spain). She has an MBA in Tourism (2011, University of Huelva, Spain), a Bachelor of Art in International Studies (2010, King Sigismund College, Hungary), a Bachelor of Science in Economics (Commerce) (2007, Budapest Business School, Hungary), and a degree in commerce with marketing and advertising specialization (2004, Budapest Business School, Hungary).
Professional experience: In early years of her carreer she worked with stakeholders of different types for industry (marketing, pharmaceutical and others). Currently she works for the University of Malaga at the European Projects' Office dealing with R&D transfer, project management and acquisition.
Lines of research: She is active as researcher, and assistant editor of International Journal of Digital Accounting Research. She has a genuine interest in turning research into viable business opportunities.
Tips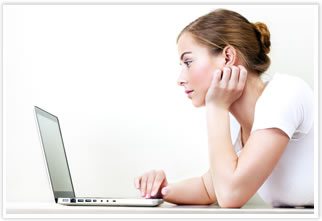 Studying online means you can organize your study as you wish, as long as you meet the due dates of the different assignments (activities, tasks and tests). In order to help you, we propose the following steps:
From our online platform you will have access to each of the subjects you are enrolled. Apart from this, you can access to the virtual classroom of the master. In this section, you have available all the documents on how to use the different tools included in the virtual classroom, how a subject is organized and you will also have the possibility to organize your study plan with the tutor.
Do not forget to check the weekly program. You will see which part of the content of the course you have to work on every week.
After knowing your work for the week, go to Units in your virtual classroom. There, you will have access to the study material (theory and practice) from the unit you need to study throughout the week.
Start by reading thethe Basic Knowledge of the unit, this section is the basic study material of the unit. Always read the first part of the same, Introduction, as we will show you here all the material you need to study. Visit, as well, the Resources section, you will find here the complementary readings, videos, experiences, etc.
Devote some time when doing the Practical Cases and Test. In the subject Program we will detail which are the corresponding activities for each week and the max. grade you can achieve in each one.
We strongly recommend to take part in the events of the course (On-site virtual classes, debate forums, etc.). To know the exact date for each one of these events you must visit the communication media on the Virtual Classroom. Your teacher and your tutor will inform of the subjects news.
In the Virtual Classroom of the master you will always find available the documentation where we explain how the units are structured and what you will be able to find in each one of its sections: Basic Knowledge, Practical Cases, Experiences, Readings, More Resources and Test.
Remember that in the virtual classroom of the master you can check how the different tools of the virtual classroom work: email, forum, online classes, sending the tasks, etc.
Please, take into account the following tips…
Whatever you study plan is, go often to the virtual classroom so that you are always up to date about the course and you are in contact with your teacher and your tutor.
Remember you are not alone: send an email to your tutor if you have any doubt. If you attend the online classes, you can also ask your teacher about the contents of the unit. Also, you can always write your doubts and questions about the contents in the Forum of each subject (Ask the teacher).
Be active and participate! Whenever it is possible, attend the online classes and take part in the forums. The exchange of information, opinions, ideas and resources enrich us and the course.
And, remember, you are studying online: your effort and perseverance are the key element to obtain good results. Don't leave everything to the last minute!!!