| | |
| --- | --- |
| Subject name | Strategic Management of Information |
| Study | Master in Business Administration |
| ECTS | 3 |
| Four-month period | Second module |
| Type of subject | Compulsory |
Presentation
Strategic Management deals with the highest level of thinking of the organization. Concept of a pluribus unum is strictly tied to metaphors of organization such as a living organism or political system. Regardless of tactics and operational activities, helmsman should precisely know where the ship is, what are the destination, obstacles and ship's condition. It is obvious that, too often, companies suffer lack of complete and coherent information management system. Labels as data governance or MIS cover many specific weaknesses of various extents.
The idea of thinking globally and acting locally is vivid and actual, but effective management needs changing organizational culture and imprinting certain, tailored communication and information patterns. Last challenge, or rather area of challenges, is implementing and maintaining adequate balance between management meant as authority and using crowdsourcing within the company and cross the business environment. Setting a considered logical and business architecture ―consisting of social media, business intelligence, management by objectives― allows organizations, at least, to keep up the pace of business environmental changes. Simultaneous regarding human, purpose, process and effectiveness, approaches to success results in agility and credibility to stakeholders. Especially, the three main at the strategic management level: board, company crew and client. It becomes more and more crucial because of the increasing concentration on customer needs and experience. And, in this domain every stakeholder is a client of a strategic management of information.
Program
Unit 1. Introduction to Strategic Management of Information
Organizational environment. What is the goal of the organization?
Organizational metaphors
Information, knowledge, application
Predictable and unpredictable. To manage means to decide.
Vision, mission and goals. Business Processes, KPI's
Business intelligence (DataWareHouse, OLAP)
Bibliographical References
Master Class
Unit 2. Who. Roles and transformations
Stakeholders. Identification and relation management. Adding value
Knowledge – methodology and application
Knowledge ready – structures and users. Transforming data into knowledge
Explicit and tacit knowledge. Johari's window and readiness to change
Involvement – sharing and contributing. Group wisdom and professional community
Context, communication process, statement lifecycle, janitor John, tailoring language. Epic vs. elevator speech
Master Class
Unit 3. Knowledge Management value chain
Information entities. Taxonomy
Information and knowledge lifecycle
Information ownership and quality
Information management strategy
Master Class
Unit 4. Community and knowledge
Social tools
Lessons learned
Versioning and topicality
From knowledge era to era of relations
Identify, analyse, propose, decide
Consequences of implementing knowledge bases
Bibliographical References
Master Class
Unit 5. Decision-making. Agility and stability
Art of management, art of understanding. ERP class applications
Leadership. Human face of business policy
ERP Extended: CRM, SRM, SCM, Mobility, E-Business
Orchestration and harmonization. Balance between authority and group wisdom
Dashboard and consequences of data governance
Bibliographical References
Master Class

Unit 6. Practical approach to introducing tools supporting strategic management of information
Introduction
Analysis phase and defining customers' requirements
Usual obstacles and resistance factors
Key success factors, quick wins
Market overview of top tools available
Implementation and post implementation phase
Master Class
Methodology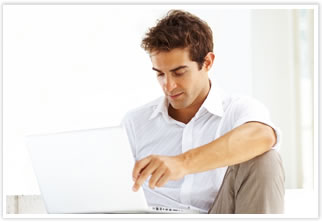 The different tasks and activities programmed during the semester have been developed with the goal of adapting the learning process to the different capabilities, necessities and interests of the students.

The activities included in the subject are:
Practical cases: will provide the student with actual business situations that will need to analyse and, after that, make decisions, evaluate the consequences and alternatives. They will allow acquiring intellectual skills to face sudden situations or to plan action programs adapted to a changing environment where there is no math logic.
Participation in events. During the course you will be participating in different events. Some of those events are attendance to online classes, forums, self-evaluation tests.
In the weekly program you can find the specific tasks you need to complete in this subject.

These activities are combined with the following aspects:
Personal Study
Tutoring. The tutoring class can be implemented through different tools and means. During the course of the subject, the teacher-tutor plans the individual tutoring on specific days for the resolution of academic-oriented doubts through "Consultation sessions". Supplementing these sessions, students have also available the "Ask your teacher" forum through which they can formulate questions and check the corresponding answers on general aspects of the subject. Due to the very nature of the media used, there are no fixed schedules for the students.
Mandatory on-site final exam
The hours dedicated to each activity are detailed as follows:
| | |
| --- | --- |
| Assignments | Hours |
| Assistance to virtual classes | 10 |
| Basic material study | 14 |
| Additional resources readings | 9 |
| Task and practice cases | 19 |
| Self-evaluation test | 13 |
| Individual and group tutoring | 13 |
| Collaborative work, forums, debates, etc. | 12 |
| Master's Dissertation work development | - |
| Final evaluation | - |
| Total | 90 |
You can personalize your study plan choosing the type of activity that best matches your profile. The tutor will advise you and help you elaborate your study plan. S/he will always be available to guide throughout the course..
Bibliography
Basic bibliography
The section Basic Bibliography is essential for the course. If any document (reading, article,…) is not available in the virtual classroom, you will have to find it by other means: UNIR bookshop, virtual library…
The necessary texts for the study of this subject have been elaborated by UNIR and are available in a digital format to consult, download or print inthe virtual classroom.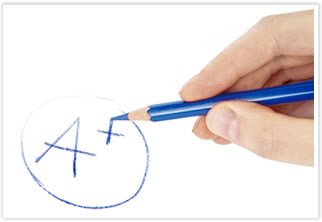 Evaluation and Assessment
The evaluation system is based on the following numerical chart:
| | | |
| --- | --- | --- |
| 0 - 4.9 | Suspenso (D) | (SS) |
| 5.0 - 6.9 | Aprobado (C) | (AP) |
| 7.0 - 8.9 | Notable (B) | (NT) |
| 9.0 - 10 | Sobresaliente (A) | (SB) |
The grade is made up of two components:
On-site final exam (60%). At the end of the semester, you need to assist a mandatory on-site final exam. You need to pass the final exam so the grade obtained from the assignments (continuous assessment) is summed up to the final grade of the subject.
Continuous assessment (40%): this type of assessment will be measured through the different assignments you need to complete during the course:
Active participation and involvement in forums, online classes.
Tasks. The completion of the different activities the students need to send through our virtual classroom such as research, critical thinking, practice cases.
Self-evaluation tests. At the end of each unit, students will find a short quiz which will help the students to check the knowledge acquired during the course.
Remember that you can check the points (value) of each assignment in the weekly program.
| | | |
| --- | --- | --- |
| Assessment method | Min. Score | Max. Score |
| Participation in forums, classes, etc. | 0% | 15% |
| Task, practice cases and activities | 0% | 15% |
| Additional readings | 0% | 10% |
| On-site final exam | 0% | 60% |
Bear in mind…
That if you decide to only take the final exam, you will need to have 5 points out of 6 to pass the subject. .
Professor
Usamah Afifi
Education: Mr Afifi has studied an Executive Management Program at London Business School (2009). He has previously achieved an International Master in Business Administration (1998) at Warsaw University of Technology School of Business and a Master in Science (Aerospace Engineering) (1997) at Warsaw University of Technology.

Professional experience: Usamah Afifi has over 19 years of experience in general management/ sales (P&L), deal making, value added management consulting, services business transformation and complex systems integration. Mr. Afifi has directly contributed to over 40 mln $ of sales signings/ revenue, while keeping healthy Net Profit & cost bottom-lines. Responsibilities on these assignments have included full cycle from executive sales to project delivery program management (PMP certified), in areas combining Business Transformation and Technology. He has experience working in countries like Germany, France, Russia, Portugal, Romania, Czech, Poland, Netherlands, UAE etc. He also has experience as lecturing professor at the Warsaw University of Technology School of Business at the International and Executive MBA Program.

Lines of research: Pending research as part of certification in psychology about modelling best beliefs and behaviours of leaders to accelerate business results. Executive sales and deal making and value added negotiation processes. Practical engagement in research with IBM Watson Lab and IBM centres of competences developing new business solutions for customers that allow them to transform their business. Scientific articles in Aerospace industrial research publication.

Tips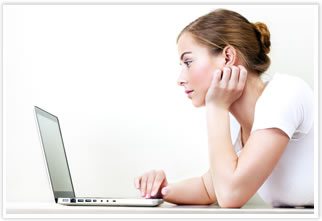 Studying online means you can organize your study as you wish, as long as you meet the due dates of the different assignments (activities, tasks and tests). In order to help you, we propose the following steps:
From our online platform you will have access to each of the subjects you are enrolled. Apart from this, t you can access to the virtual classroom of the master. In this section, you have available all the documents on how to use the different tools included in the virtual classroom, how a subject is organized and you will also have the possibility to organize your study plan with the tutor.
Do not forget to check the weekly program. You will see which part of the content of the course you have to work on every week.
After knowing your work for the week, go to Units in your virtual classroom. There, you will have access to the study material (theory and practice) from the unit you need to study throughout the week.
Start by reading thethe Basic Knowledge of the unit, this section is the basic study material of the unit. Always read the first part of the same, Introduction, as we will show you here all the material you need to study. Visit, as well, the Resources section, you will find here the complementary readings, videos, experiences, etc.
Devote some time when doing the Practical Cases and Test. In the subject Program we will detail which are the corresponding activities for each week and the max. grade you can achieve in each one.
We strongly recommend to take part in the events of the course (On-site virtual classes, debate forums, etc.). To know the exact date for each one of these events you must visit the communication media on the Virtual Classroom. Your teacher and your tutor will inform of the subjects news.
In the Virtual Classroom of the master you will always find available the documentation where we explain how the units are structured and what you will be able to find in each one of its sections: Basic Knowledge, Practical Cases, Experiences, Readings, More Resources and Test.
Remember that in the virtual classroom of the master you can check how the different tools of the virtual classroom work: email, forum, online classes, sending the tasks, etc.
Please, take into account the following tips…
Whatever you study plan is, go often to the virtual classroom so that you are always up to date about the course and you are in contact with your teacher and your tutor.
Remember you are not alone: send an email to your tutor if you have any doubt. If you attend the online classes, you can also ask your teacher about the contents of the unit. Also, you can always write your doubts and questions about the contents in the Forum of each subject (Ask the teacher).
Be active and participate! Whenever it is possible, attend the online classes and take part in the forums. The exchange of information, opinions, ideas and resources enrich us and the course.
And, remember, you are studying online: your effort and perseverance are the key element to obtain good results. Don't leave everything to the last minute!!!